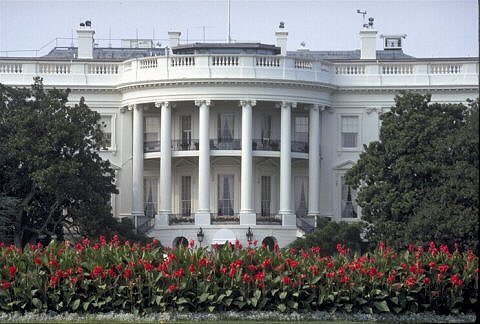 San Francisco Chronicle
writer Martin Rubin
reviewed
Cari Beauchamp's new Kennedy bio,
Joseph P. Kennedy Presents: His Hollywood Years
, which name-drops Dietrich for her "White House romp" with JFK. I remember reading about this bizarre love triangle in Maria Riva's bio, but I never realized these shenanigans had taken place in the presidential residence. I suppose Jackie O. was too busy thumbing through color swatches for the Red Room to notice.
While I look forward to reading this book, I wonder whether Beauchamp gave us all she had to offer in her sneak-peek
Vanity Fair

article
. A tour of the West Sitting Hall and 3-6 minutes of awkward lust in an unnamed bedroom. I suspect it was the Queen's Bedroom, which presidents have used to "reward" friends and allies. At least Dietrich had the panty perfume to show (smell?) for it.