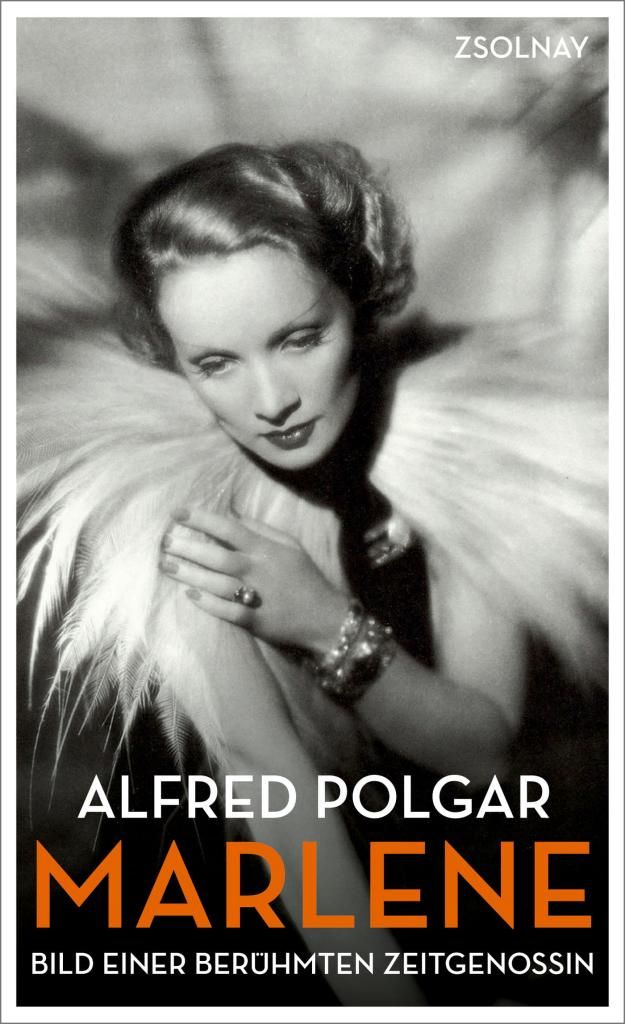 Polgar, Alfred (2015). Marlene: Bild einer berühmten Zeitgenossin. Wien: Paul Zsolnay Verlag. [160 pages; € 17,90]
Blog reader Horst Zumkley has kindly contributed the following reviews in English and German of the latest Marlene Dietrich-related publication, Alfred Polgar's Marlene: Bild einer berühmten Zeitgenossin, edited and with an afterword by Ulrich Weinzierl, which is currently available at Amazon.de.
During the 1920s, Alfred Polgar (1873-1955) was a well-known Austrian critic and columnist who lived in Berlin. He later had to flee the Nazis and relied on the help of others also in exile. Through the mediation of a Swiss friend, Polgar received financial support from Marlene Dietrich. Sort of in return, Polgar agreed to write a portrait of her, which he composed during 1937 and 1938.
In 1984, Ulrich Weinzierl, who had edited Polgar's posthumously published works and written a biography about Polgar, found the biographical portrait in a suitcase in the New York apartment of Selma (Sally) Ell, the widow of Polgar's stepson Erik G. Ell. At that time, Weinzierl did not publish it because the circumstances under which the manuscript was written were still unclear.
Now, 60 years after Polgar's death and nearly 80 years after its creation, Polgar's manuscript finally appears in print as the first part of the book,
Marlene: Bild einer berühmten Zeitgenossin
. Polgar's text traces the career of Marlene during the period between 1927 and 1937 and describes the "famous contemporary" as a quasi-god, gifted artist, and perfect human being
The second part of the book was written by Weinzierl, who retraces "the history" of this manuscript and contextualizes its emergence and meaning in Polgar's life as a Jewish emigrant.
This portrait of Marlene is more a book for Polgar fans than Dietrich admirers. The text, until now unknown, is pure hagiographical prose and brings nothing new; nevertheless, its belated publication is welcome.
Likely, Polgar played no special role for Marlene; he was one of many emigrants whom she helped. In Dietrich's autobiography, the name Polgar does not appear, and the manuscript, in which she participated, is not mentioned. Nor is the name Polgar mentioned in the Dietrich biographies by Maria Riva (Marlene's daughter), Bach, Freeman, Higham, Spoto, Walker, etc. Only in the biography by Werner Sudendorf (2001, p 124) is there is a mention of Polgar's support by Marlene and their cooperation in his book about her.
In contrast, Dietrich and the portrait that Polgar wrote about her were of particular importance for Polgar during his emigration period. This is convincingly pointed out by Weinzierl in his epilogue.
The best and most unique parts about this book are the subject, the previously unknown history of the origin of the manuscript, and its subsequent odyssey. It is a document of emigration history, interesting, sometimes grotesque, and certainly characteristic of that time.
--Horst Zumkley
Please read Zumkley's German-language review as well: