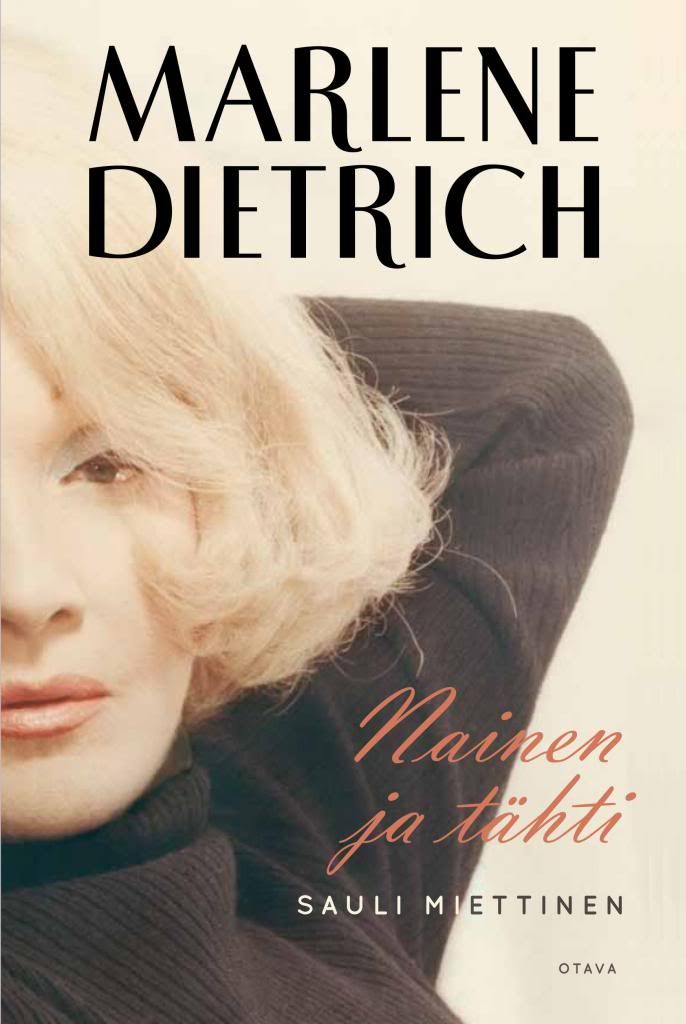 Marlene Dietrich: Nainen ja tähti
[Marlene Dietrich: A Woman and A Star]
by Sauli Miettinen
Last year, I interviewed 
Sauli Miettinen
, the author of the Finnish language
Marlene Dietrich
biography,
Marlene Dietrich: Nainen ja tähti
[Marlene Dietrich: A Woman and A Star], which will hopefully be translated into German and English. The questions that I posed to him had developed out of my interest in factors such as one's geographical location, linguistic abilities, age, as well as technological and media access that can affect one's ability to receive and seek information about a celebrity such as Marlene Dietrich. I also wanted to discover how Miettinen 
researched Dietrich's life and career and what his thoughts were on other Dietrich biographies--and on biographies in general. Miettinen answered these questions and more, and I now eagerly await the day when I can read his book in English translation. As you read this interview, please think of any questions that you may have. Hopefully, Miettinen will be able to respond in the comments section and turn this interview into an ongoing conversation about biographies and biographical research in relation to Dietrich and in general.