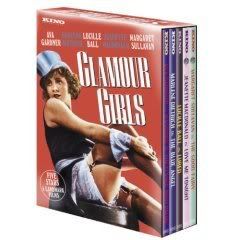 Last November, Kino re-released
The Blue Angel
as part of a collection they call
Glamour Girls
. Flophouse cabaret tramps such as Lola-Lola aren't quite my idea of glamor, but alliteration does sell! Take note of the Amazon.com editorial review as well as the customer review that this edition of
The Blue Angel
is the English version. If you enjoy phonetic readings from actors who do not understand their own script, I recommend this edition! All sarcasm aside, I would consider this collection for the other films it contains. Myrna Loy, Ava Gardner, Lucille Ball, and Margaret Sullavan are worthy companions to naughty Lola in my book.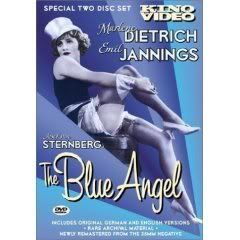 Otherwise, try
the older 2-disc Kino release
of
The Blue Angel
, which features the German AND English version with optional subtitles and an array of extras, including the famous screen test that Maximillian Schell discussed with Dietrich in
Marlene
and that later appeared in David Riva's
Her Own Song
.